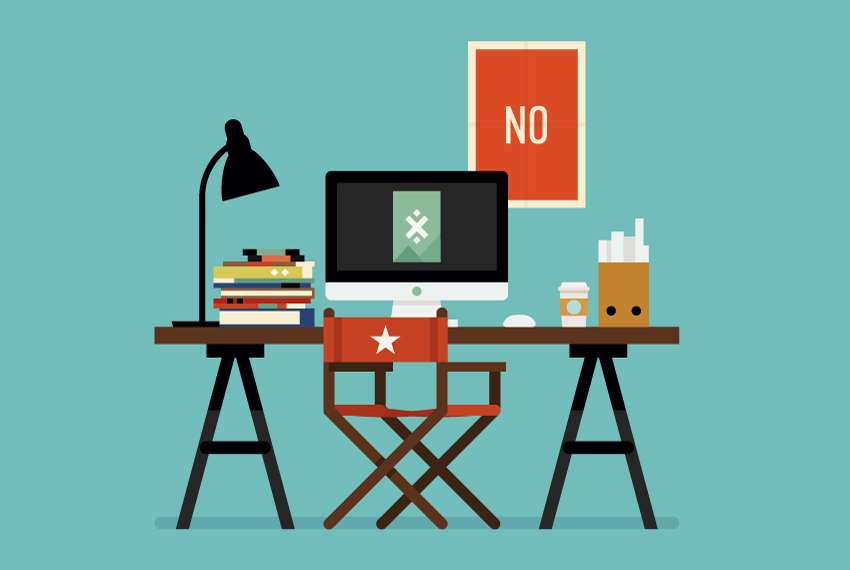 The ecommerce landscape has seen massive growth over the past five years and this has been exhibited even in the number of stores that are today competing for the same space. Marketing in this arena requires a number of channels including using images for illustration. Therefore, outsourcing image editing is one of the most important steps to ensuring you achieve the sales you require to keep your ecommerce platform running.
Creating product images for your ecommerce store is a three-step process that includes:
Pre-production
Production
Post-production
In the pre-production stage, you deal with planning as well as preparing the photoshoots that would lead you to production, which is the shooting process. Post-production does include things like editing that help to refine your photos to the quality standards you desire. It is an essential stage as this is where you get to customize your images to appeal to the target audience.
If you are going to be using images in your marketing campaigns, you most probably will require the services of a professional photo editor. One of the options you might pick is outsourcing this work to someone who is already skilled enough to provide the results you need. Getting someone who can edit your images to fit your esthetic requirements is a process that is essential and you need to specify what you want to achieve.
Many people think using basic photo editing services that allow you to remove background and align products is all that is required, but with the kind of competition you are supposed to beat it remains necessary to get someone to do perfectly edited images. Advanced image editing gives retouching editing that is professional so your product photos speak for your brand.
Top reasons to outsource image editing for ecommerce
Although you might have an in-house team tasked with editing and polishing product photos, once in a while it makes more sense to outsource the work to professionals outside of your company. If you would like to decide whether to proceed with the in-house team or outsource the work, you might want to also look at below comparison.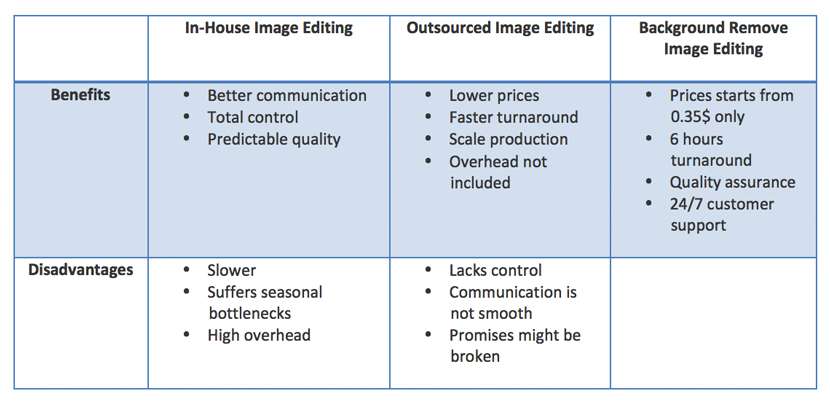 Many brands have preferred doing image editing in-house, but most of these brands don't realize the benefits they miss by overlooking outsourcing. Outsourcing not only chops your budget outlay, but allows you to get product images within a shorter duration. And this does not mean you will have to sacrifice quality as most professionals you assign the work are as good if not better than your in-house team. There are things you need to understand about in-house photography that might trigger you to choose outsourcing.
1. Seasonality of product photography means too few or many retouchers
The seasonality present in product photography leads to a case where you have to bear with variances in photo production from one period to another. This means you could have to face the difficulty of staffing a good number of retouchers. Most of the time they are idle or overworked depending on the season prevailing, and in both scenarios you risk losses.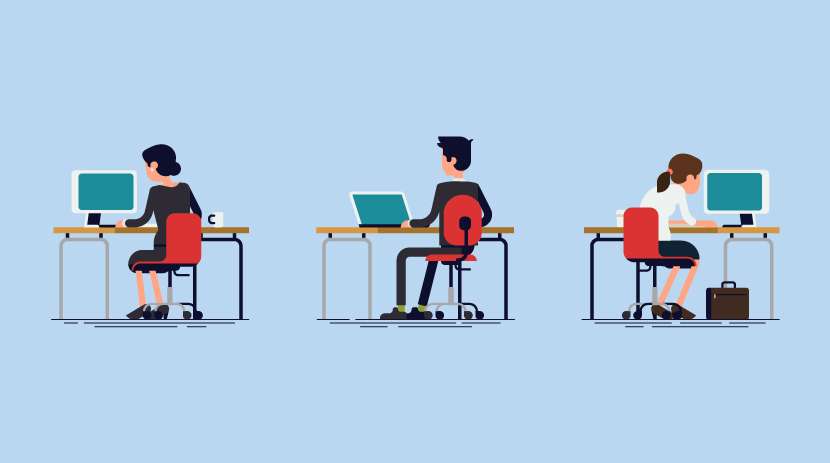 Too busy or too workload? Outsource your image editing task to save time and money both. Try for free now >
During busy seasons, many companies resort to hiring freelance editors to help offload the workload. But what about outsourcing across all seasons and not necessarily having an in-house team? This means you don't need to worry about seasonal changes as with a professional outsourcing service you can scale because your process is not affected regardless of whether you have a workload of 50 or 10,000 photos that require editing. Another benefit is that if you calculate the pricing against the workload outsourcing saves you a lot of money.
2. Employee turnover resulting from repetitive editing tasks
Photo retouching includes a variety of tasks that require diligent grinding. Many of these retouching processes are challenging if the retoucher is not experienced and skilled, and a lot of editing tasks including removing backgrounds and clipping paths is time intensive. If you choose to have an in-house team of retouchers, they all must be able to do each retouching task and in this case those with more advanced skills might require higher salary payouts. This leads to a high employee turnover and makes up expensive hiring processes.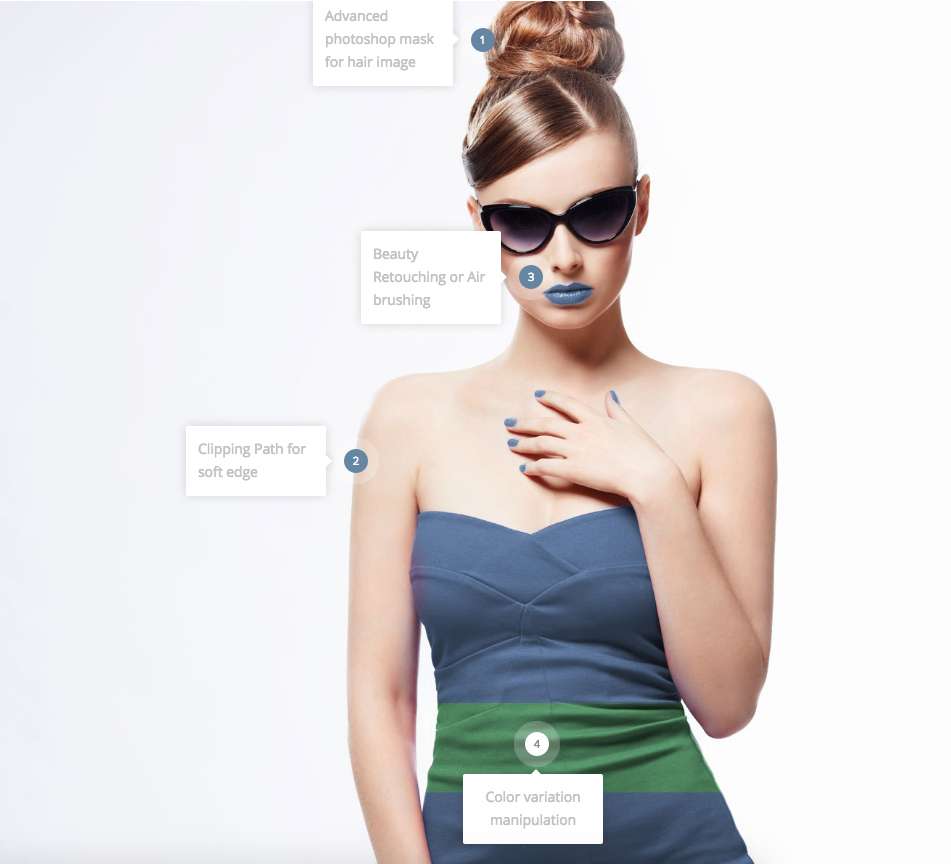 Additionally, it means they will be doing the same thing all day which leads to boredom and the lack of motivation. One of the best ways to address these problems is to break the entire image editing process into component steps that are handled by specialist editors. This helps in matching skill level with tasks available, so editors who are highly skilled are assigned highly stimulating work while less experienced fellows handle entry level tasks.
3. Some bottlenecks might delay ecommerce sales
If the available number of retouchers keeps fluctuating and you are experiencing high turnover, the time required to edit photos becomes a bottleneck. Any delays in photoshoot and uploading even if of days or weeks might cost your store sales and relevance. This is a major setback when you have to rely solely on an in-house team for image editing. But with outsourcing, you are able to eliminate such bottlenecks as a image editing service can deliver work within 24 hours. That rate is faster than what an in-house team can do regardless of the number of retouchers you have on board.
Follow this link to see how you can optimize your images for SEO and boost rankings >
Guidelines for outsourcing image editing for ecommerce
While choosing an image editing service, you might be triggered to pick the lowest quoted price per image, but this is not an advisable way of ensuring you get the quality you are after. This attracts a high number of low outlier bids and most of these promise what they cannot deliver. It does not matter whether you are spending a negligible amount on an image if it comes late and the work is poor. The most important thing you should remember to uphold while looking to outsource image editing is to ensure you link up with someone who is skilled enough to deliver to your expectations. To help you easily pick the right individuals, ask these questions to any image editing service before you outsource.
1. Is your system backed by technology?
Seek to know how the internet interface of the service looks and ask for efficiency enhancement features that could help you provide instructions and monitor progress. There should also be quality assurance tools for quality checks. The reason this is necessary is because you will find that most of the outsourced editing services are done by a group of guys who assemble in a warehouse with their machines and Photoshop. This setup might not be the best choice especially where quality is a priority you don't want to compromise, so to achieve consistent results and have responsive services, it is necessary to choose an editing service that is backed by technology. It's easy to scale with a technology based system as the systems are not constrained by volume.
2. The onboarding process. How is it?
You need to get answers to how you can communicate your style guide as well as learn to use the system. For new customers, the process should provide a step-by-step guide and the company should first learn your requirements. This could be done through an online tutorial or wizard. The key element here is to ensure you and the service are in sync before you proceed to upload your editing tasks. Onboarding intensity and methods may vary depending on the editing requirements passed as well as complexity of tasks.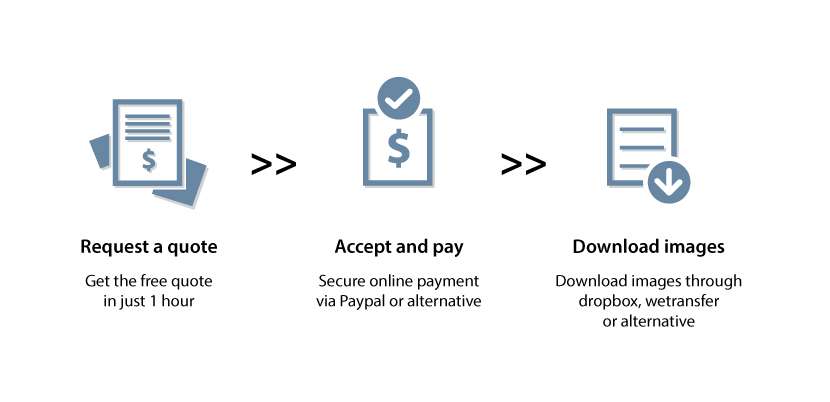 An onboarding process of backgroundremove.photos
3. Any successful brands you are already working with?
Look for the brands that have endorsed the service, and seek to know if they are ecommerce specialists who can help provide image editing that is relevant to your needs. What you should ensure is that you are assigning the work to people with a background in photography, and most importantly these individuals should possess the perfect skills to understand what you need. For ecommerce product photos, you need to get the work completed by individuals who have a clear understanding of how ecommerce platforms operate.
4. How well do you relate with your employees?
Most importantly, you need to know who will be editing your images and the motivation the individual enjoys to help you. Employees make up the core of any business and without their input services would stall. Basically, if the company has been associating well with employees there is that motivation to provide the best quality, so this aspect also comes into play when looking for a photo editing service to work with. Happy workers always give good quality.
Our product image editing services start at just 0.35$ only. Get a free quote now >
http://backgroundremove.photos/wp-content/uploads/2017/11/How-to-outsource-image-editing.jpg
570
850
bremove
http://backgroundremove.photos/wp-content/uploads/2017/07/Background-Remove-logo1.png
bremove
2017-11-29 09:52:40
2017-11-29 09:53:30
How To Outsource Image Editing For Ecommerce